Super Villain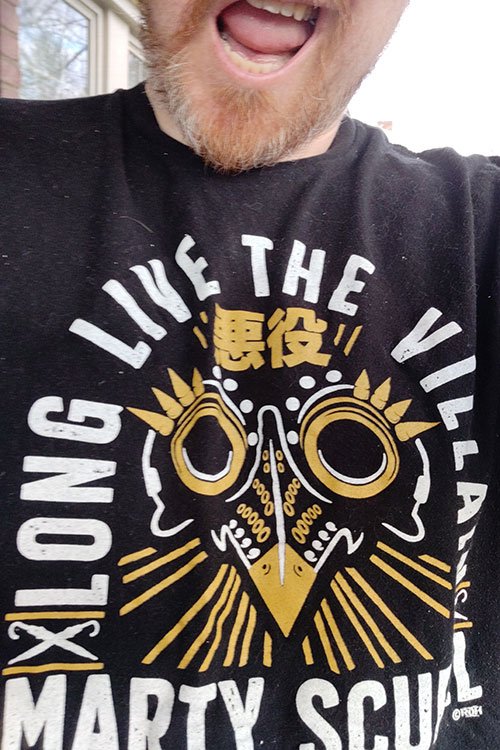 So, it turns out my wife couldn't care less about televised pro wrestling, but loves going to live events. There's just something about being there in the crowd that gets her blood pumping.
Last time we went to a Ring of Honor show she really wanted to get a Dalton Castle shirt, and I really wanted to get a Marty Scurll shirt, but our respective sizes for our favorite wrestlers were sold out. So we swapped. And today I stole her shirt back for this photo.
Also, I would think that in today's quarantine world, a wrestler who wears a plague doctor mask could probably be a good guy. But not Marty Scurll, who breaks fingers as a transition move. (He's a great wrestler and fun to watch in the wring, though.)
T-shirt designs ©2010-20 their designers and are used without express permission. Photographs ©2010-20 Dave "The Knave" White and are under a Creative Commons Attribution Noncommercial Share Alike 3.0 Unported License (in other words, use 'em but please credit me and give me a link).