The Jerky Boy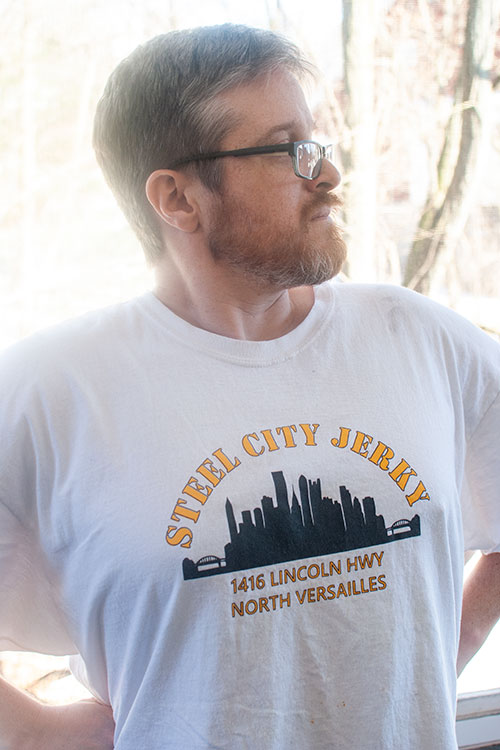 My brother-in-law Scott has a store in North Versailles that sells the best jerky - seriously, check it out, it's that good - and he gave one of his store t-shirts to my wife. Why he gave it to my wife and not me, Mr. T-Shirt, I have no idea.
(Seriously, Scott, what's up with that?)
T-shirt designs ©2010-19 their designers and are used without express permission. Photographs ©2010-19 Dave "The Knave" White and are under a Creative Commons Attribution Noncommercial Share Alike 3.0 Unported License (in other words, use 'em but please credit me and give me a link).