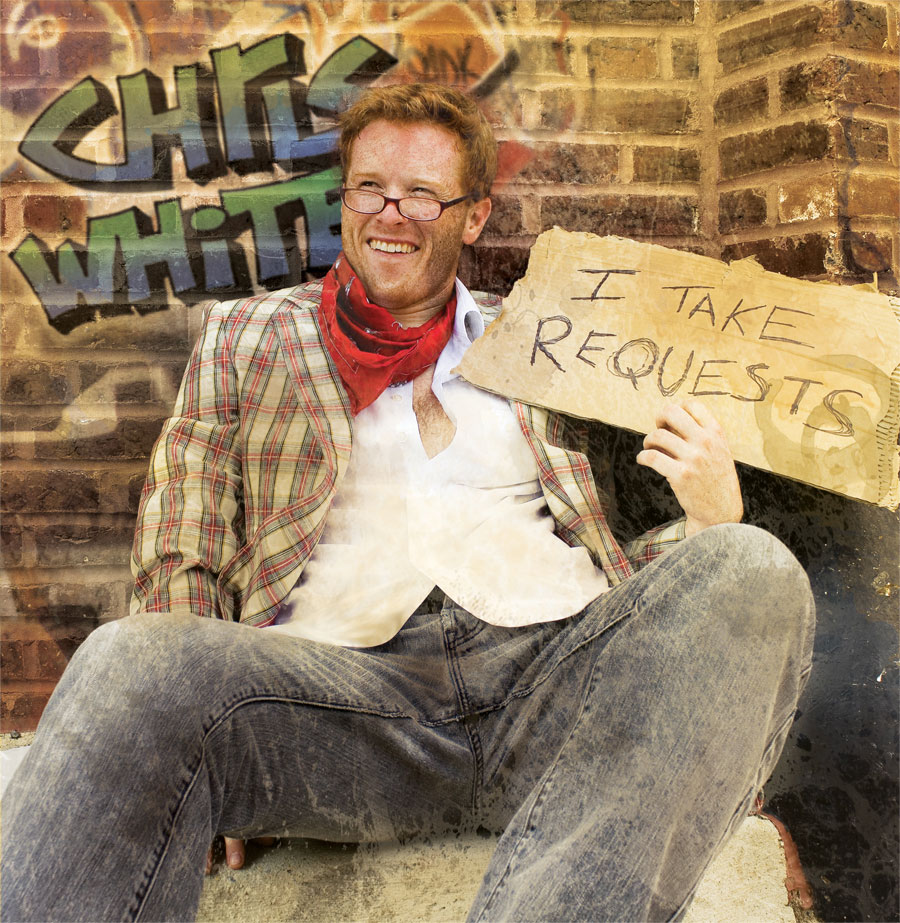 I Take Requests CD packaging
photography, digital
2011

Album cover design for comedian Chris White's sophomore album, I Take Requests, consisting of routines based on topics suggested by fans. The idea was to make Chris look like a down-on-his-luck tramp willing to do anyting for a buck. This cover is considerably grunged up from the original photo, which was shot against a pristine brick wall on a bright sunny day, with a clean-shaven subject wearing freshly-laundered clothes.